Meet with The Profit Recipe team for one of our
facilitated team alignment sessions
The Profit Recipe helps entrepreneurs build relationships within their teams to drive transparency, accountability, and results. We lead facilitated team activities that unlock the trust and constructive conflict needed to move forward as a team.
Discover the
powerful impact

our process has had on teams just like yours

The Profit Recipe's guidance in focusing on what our core values are and what our vision is has helped us understand what each of our strengths are, and how we can work together as a team to go further as a business.
—Ariel Istueta, Metal Master Shop
Bringing The Profit Recipe into our business was one of the best decisions we've made. They helped us become very clear on our culture, goals, and mission. Most importantly, they helped us put a process in place that has the team all working towards the same goals together. Our team has never been more united or more clear on our objectives.
—Marc Cerniglia, Founding Partner of Spotlight Branding
Working with The Profit Recipe has helped bring our team together making our workplace fun and, more importantly, we are more efficient, we connect better, and our sales are going up and up.
—Julien Plouffe, CEO of Moonglow
Connect with other
leadership teams

in our community

Hundreds of South Florida leaders are sharing best practices to E-volve in their business, leadership, and teams. Join them at the next event and see what the hype is about!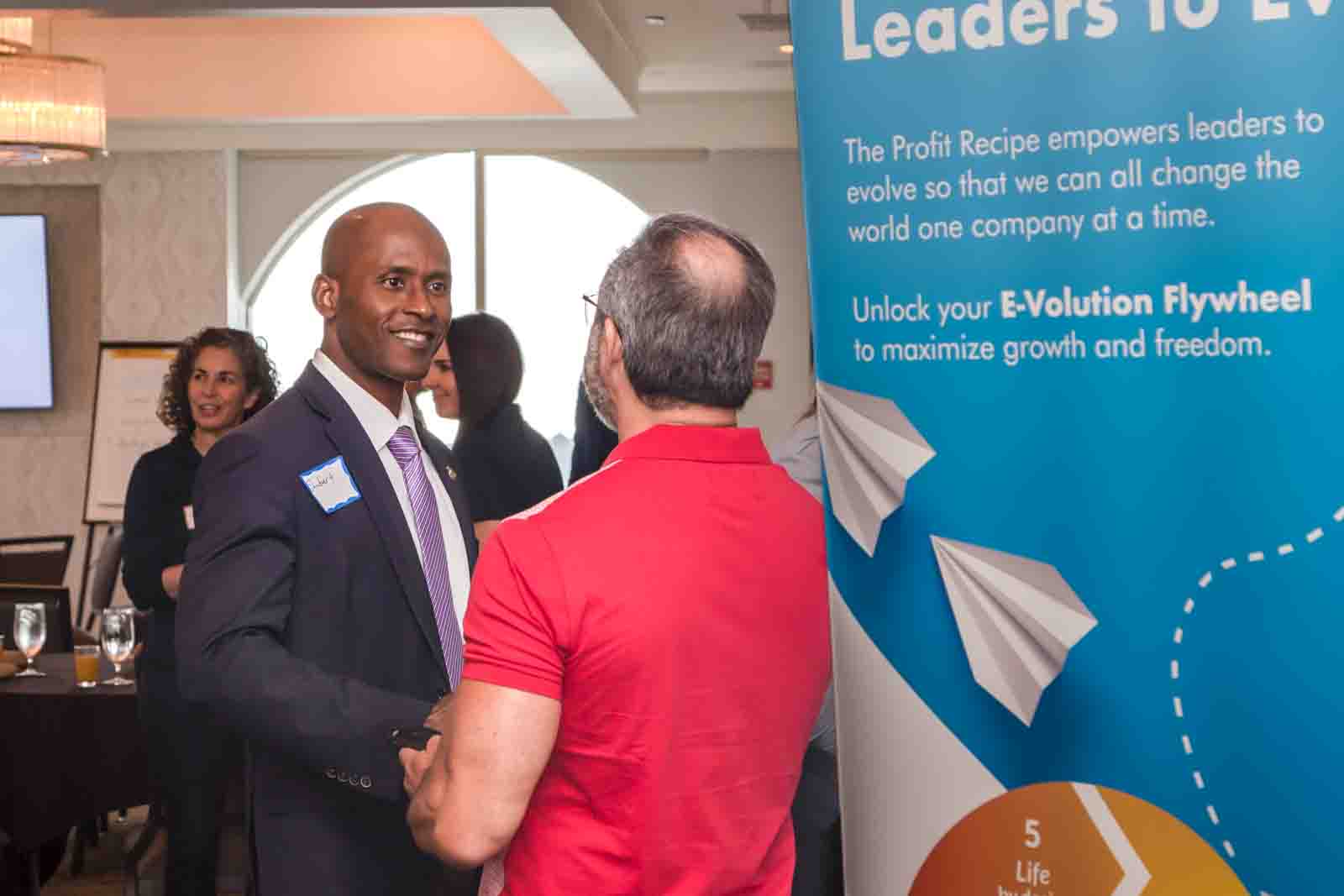 Go deeper on
Teams By Design
What's the next step in the flywheel?