Meet with The Profit Recipe team for one of our
facilitated leadership sessions
The Profit Recipe speaks your language. We understand the leadership skills entrepreneurs need for success, and can show you how to elevate your team. We have over 50 years of combined real-world leadership experience, so our team can help even new leaders become coaches and managers who direct valuable teams that drive growth.
Discover the
powerful impact

our process has had on leaders just like you

For me, the most important lesson was understanding and developing the accountability chart for our business. For some it may have come naturally, but for me it didn't. The chart made it clear for me to see how to grow and structure my business.

The Profit Recipe has taught me that being accountable does not necessarily mean I have to complete the task. I have totally embraced 'Delegate to Elevate'!

The most important thing I've learned is the ability to focus on what matters. When you run a business, you can get distracted by the noise.
Connect with other
leaders like you
Hundreds of South Florida leaders are sharing best practices to E-volve in their business, leadership, and teams. Join them at the next event and see what the hype is about!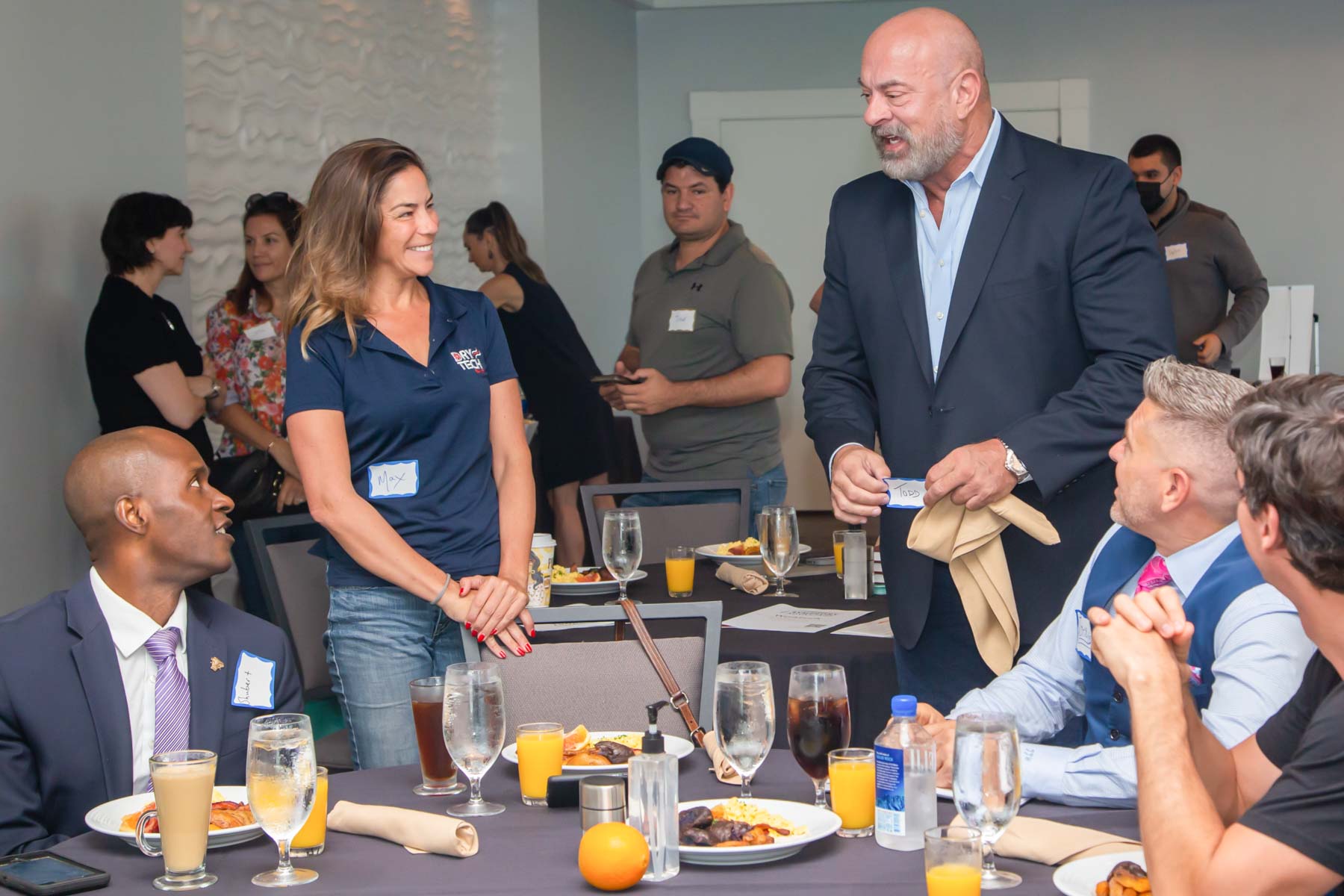 Go deeper on being a
Leader By Design
What's the next step in the flywheel?