"I believe that life should be lived by design. My passion is to empower people to do so."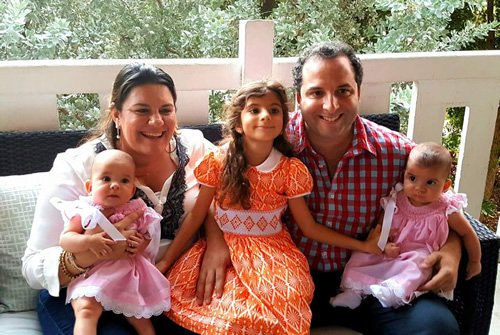 Cesar Quintero graduated as a Production Engineer specializing in process management and logistics. He then worked for Procter and Gamble (P&G) as a marketing manager in R&D for Latin America for 4 years.
In 2005, Quintero moved to Miami given the economic turmoil in Venezuela to pursue his dream of starting a business and helping others achieve a healthier lifestyle by founding Fit2Go. His experience as a production engineer shifted Fit2Go's original concept of a Local Healthy Café to a more innovative and effective Healthy Meal Delivery Service that would leverage technology and logistics to satisfy the needs of health conscious professionals.
In 2013, Quintero graduated from the MIT Entrepreneurship Masters Program and founded two new companies: RawBar2Go – the first licensed food boat in Florida, and The Profit Recipe – a coaching firm to help entrepreneurs apply processes and systems to scale their business and allow entrepreneurs to live life by design.
Between 2013 and 2016, he was the Chair for the Entrepreneurs' Organization Accelerator Program in South Florida. This program empowers second stage entrepreneurs with tools and workshops on how to establish the foundation to scale and work ON the business instead of IN the business. He currently sits on the Global Committee for the program as Lead Expert.
Quintero is also a Professional EOS Implementer™ of the Entrepreneurial Operating System® (EOS®), has been backed by Gazelles International as a certified Trainer for the Accelerator Program, is a certified Resource for Entrepreneurs' Organization Forum mastermind groups, and is a Why Discovery Activator for Advantages.